The method can also be used for series which are not Borel summable such as the double-well potential series.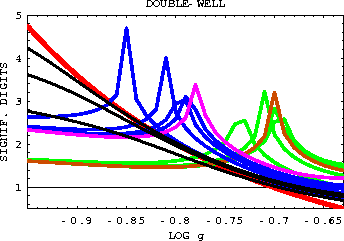 Figure 2: Number of significant digits for the double-well at order 3 to 6 for regular perturbation (black) compared to series obtained with

and

(blue) or

(green). As the order increases, the black curves reach the one-instanton contribution (red) over wider regions to the left while the two other sets reach the accuracy level obtained numerically for

(purple) or

(brown).